…is an amigurumi .pdf pattern you can purchase at MakeItEasyCraftroom on Etsy.  Angelika, the Etsy Store owner, created this absolutely cute crochet pattern and needed someone to translate it into Spanish; I had the pleasure and the honor to do the job! The pattern is also available in English and French, as you can see if you visit her Etsy store!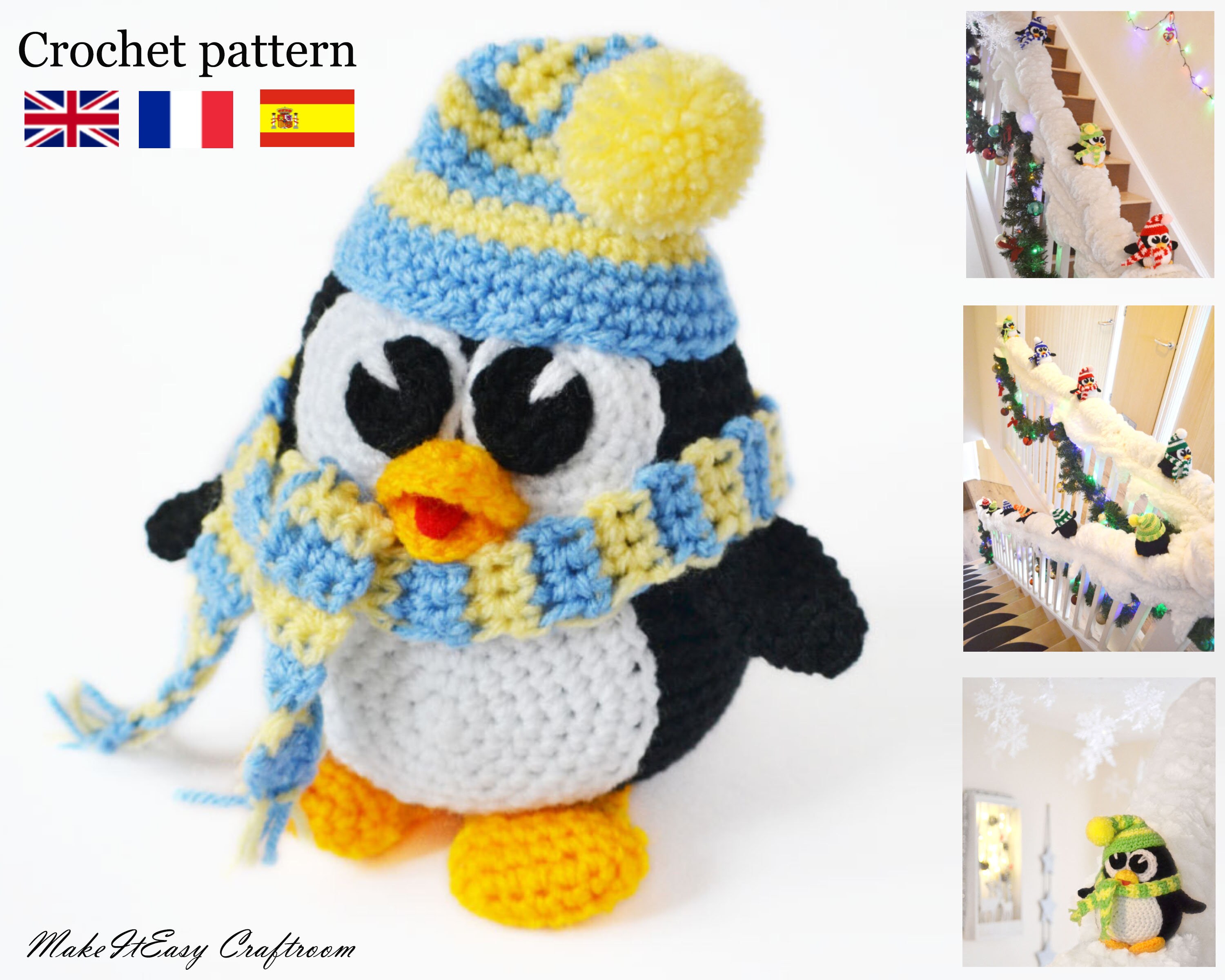 As you can see in the pictures, the Xmas Penguins are adorable and, trust me, this is one very well-written pattern, with tips and details, photo tutorials to help, so, if you are looking for a quick Christmas project to crochet, you needn't think about it twice! Go ahead and purchase the pattern to make ornaments for your home and tree or maybe gifts for your loved ones!
Now, I must say, I did look around in Angelika's shop and found some pretty interesting patterns fit for this Season, too! The Skiing Penguin, for example, may make a great gift, either to a crocheter (by means of the .pdf pattern) or to someone who loves happy penguins (as a finished object), what do you think?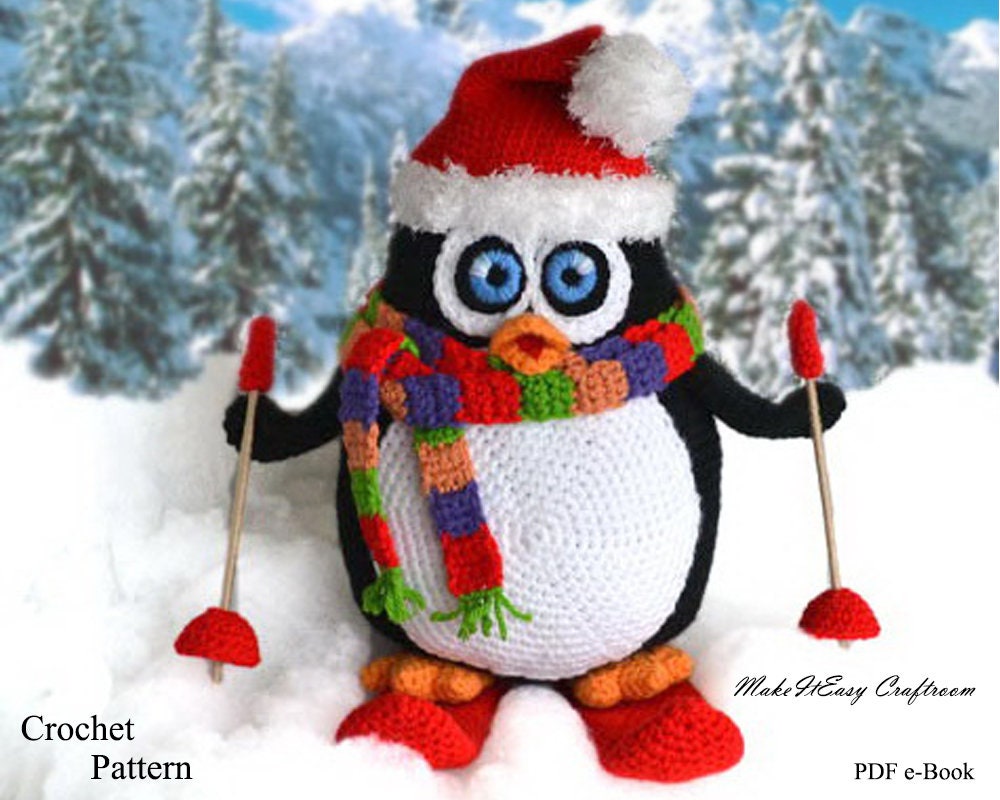 Now if you are looking for a more "traditional" pattern, Angelika has also some patterns for you. I think you can always trust the Poinsettia Christmas Coaster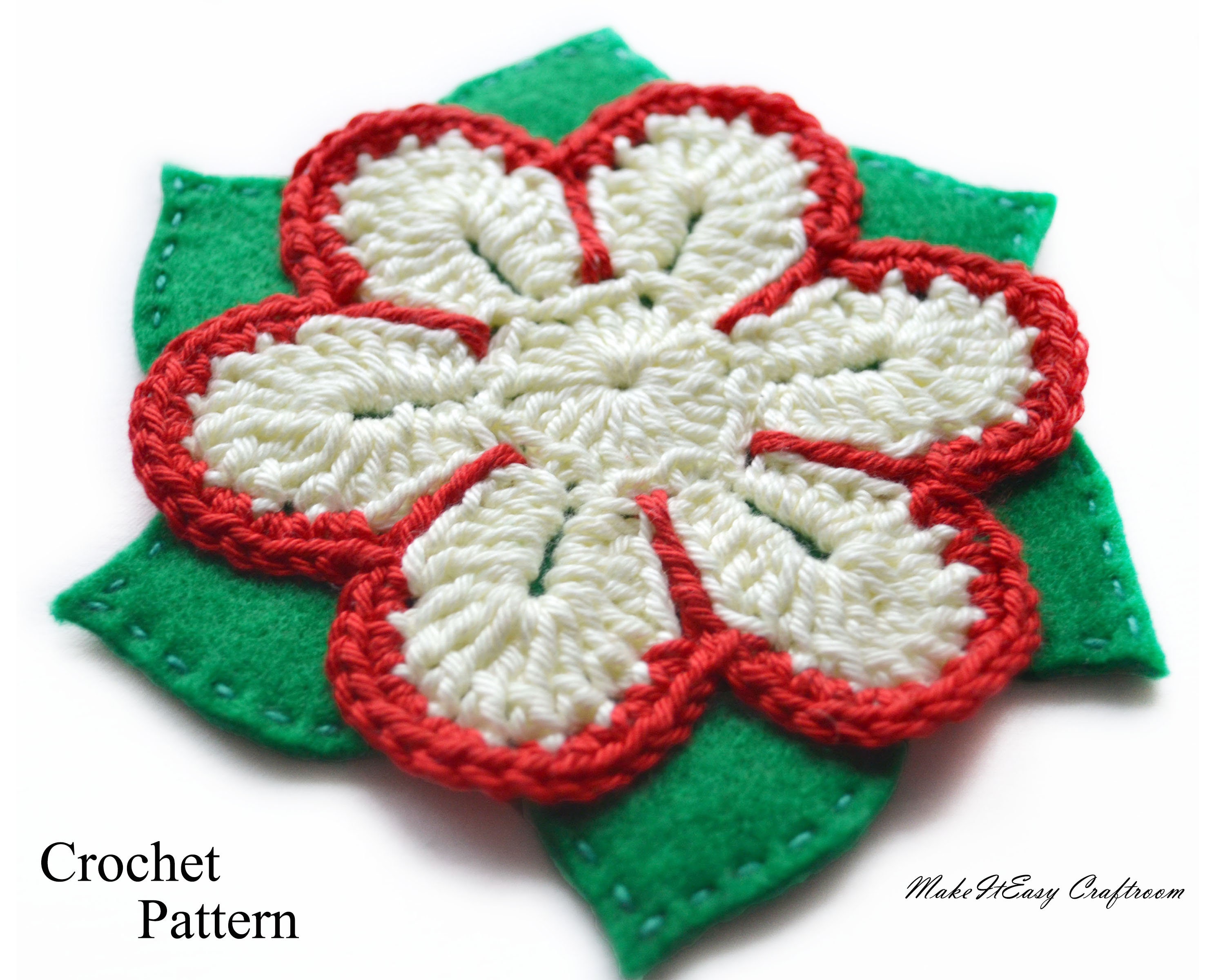 or the classic Santa Ornament for a really successful treat this year! Happy Crocheting! Don't miss Day#3 post tomorrow!